Hridya Sutra (or, Heart Sutra or. Diamond Sutra or, Prajna Pramita Hridya Sutra or Hrdya Sutram or, Vajra Prajña Paramita Sutra):
"Thus shall you think of this fleeting world:
A star at dawn, a bubble in a stream,
A flash of lightning in a summer cloud,
A flickering lamp, a phantom, and a dream".
Prajnyaapaaramitaa Hridaya Sutra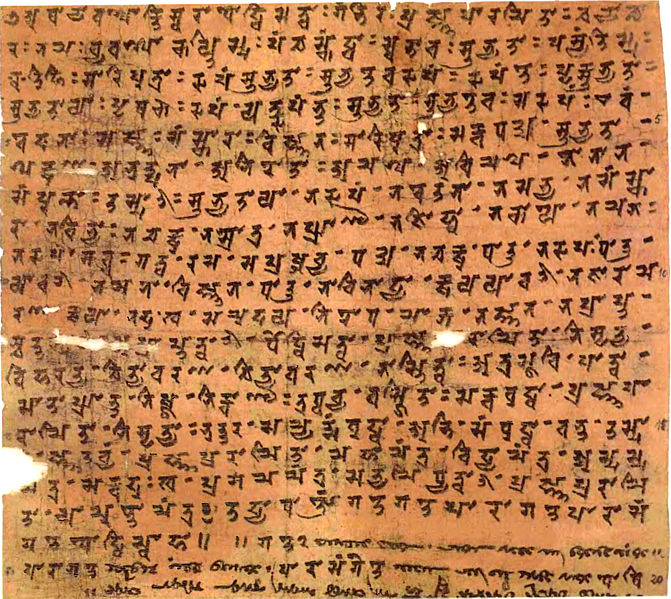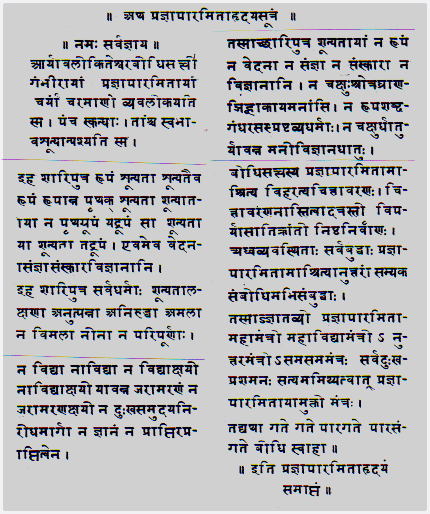 प्रज्ञापारमिता हृदय सूत्र संस्कृत भाषामा ★ Prajna Paramita Heart Sutra Mantra
HEART SUTRA Sanskrit Pronunciation | prajñāpāramitā hṛdaya | End of Suffering | – Anup Panthi
Heart Sutra in Sanskrit with English and Chinese subtitles sung by the Hindustani classical singer Vidya Rao
Diamond Sutra frontispiece explained by Conrad Walters, co-author of "Journeys on the Silk Road", explains the symbolism behind the opening image of the world's oldest printed book — the Diamond Sutra of 868 AD.
Dialog on Diamond Sutra by Paul J. Muenzen – Part 1
Dialog on Diamond Sutra by Paul J. Muenzen – Part 2
Dialog on Diamond Sutra by Paul J. Muenzen – Part 3
Dialog on Diamond Sutra by Paul J. Muenzen – Part 4
The Diamond Sutra – spoken in English by Chris Johnys
Heart Sutra in Sanskrit sung by Gabriella Burnel (Gaiea Sanskrit)
Heart Sutra – Song (English) (The Prajna Paramita Hrdaya Sutra) Performed by: Po Lam Choir
PRAJNA PARAMITA HRDAYA SUTRAM SANSKRIT sung by Imee Ooi
Japanese version Heart Sutra Ikkyu-ji Temple,Kyoto /sung by Kanho Yakushiji
Chinese version Heart Sutra sung by Faye Wong
心經》Heart Sutra – 王菲 Faye Wong
Texts :
The Diamond Sutra – A General Explanation of the Vajra Prajña Paramita Sutra
by Dhyana Master Hsüan Hua
The Diamond Sutra Text and Commentaries by Red Pine
***