* Lauriya Nandangarh and Lauriya Areraj are two different holy pilgrimage sites about 60 km apart in West and East Champaran districts respectively; both sites have Ashokan Pillar bearing edicts.
IMPORTANCE OF THE PILGRIMAGE SITE:
1. The holy pilgrimage sites of Lauriya Nandangarh, Lauriya Areraj and Kesaria in Champaran region are associated with early ascetic phase as well as last phase of Buddha's life. Buddha's first teacher Alara Kalama lived in Kesaputa (present day Kesariya) and nearby Areraj area. Siddharth had lived in Alara's ashram for some time where he learnt dynamic state of meditation called the "sphere of nothingness" (ākiñcaññāyatana) under the guidance of master. Kalama sutra is the discussion between Siddhartha and Alara Kalama. Towards the end of his life, Buddha again passed through these places in Champaran towards Kushinara, the place of his parinirvana.
2. Ashokan Pillar: Emperor Ashoka commemorated the site of Lauriya Nandangarh with a Dhamma Stambh (Ashokan Pillar) adorned with a single Lion Capital at the top. The pillar bears six pillar edicts in Brahmi.
3. Relic Stupa: About 2 KM south-west of the pillar, there are Stupas (15 stupa mounds in the three rows).
GEOGRAPHICAL LOCATION:
| | |
| --- | --- |
| Country | India |
| State | Bihar |
| District | West Champaran |
| Sub-division | Narkatiaganj |
| Block | Lauriya |
| Village | Lauriya |
| Postal Code | 845453 |
| Coordinates | 26.9881° N, 84.3943° E |
| Google map link | https://goo.gl/maps/FaJoTd6Ew5k1jZ2Z7 |
GOOGLE MAP:
Dhamma Stambha (Ashoka Pillar)
Stupas
THE EDICTS OF ASHOKA: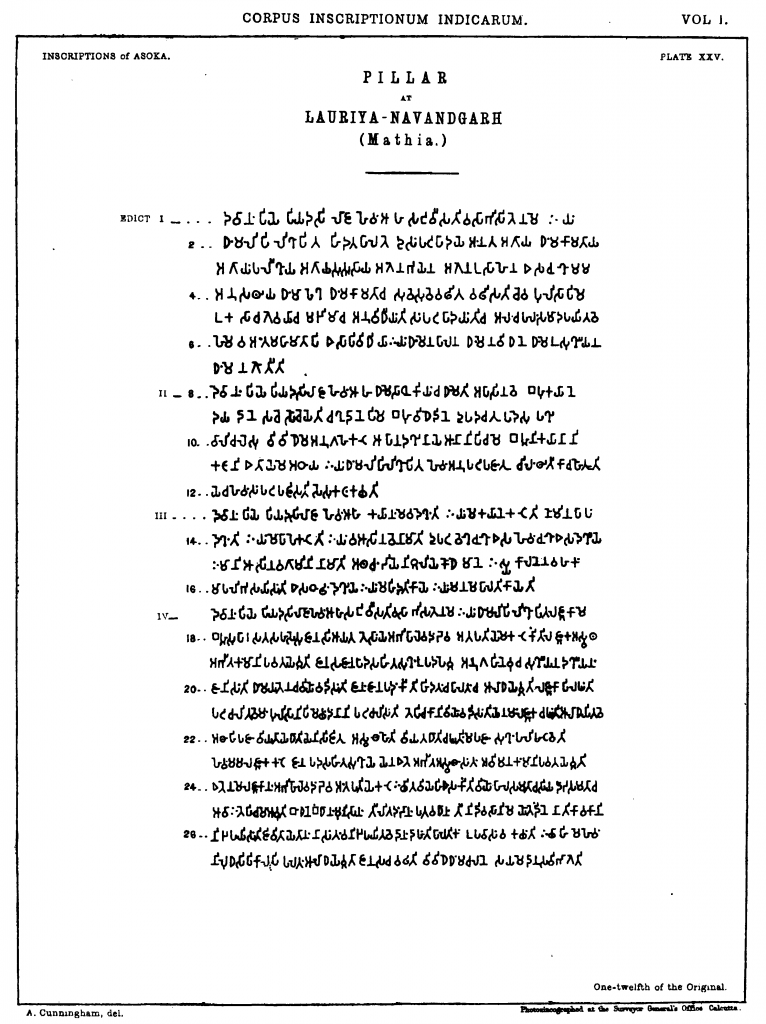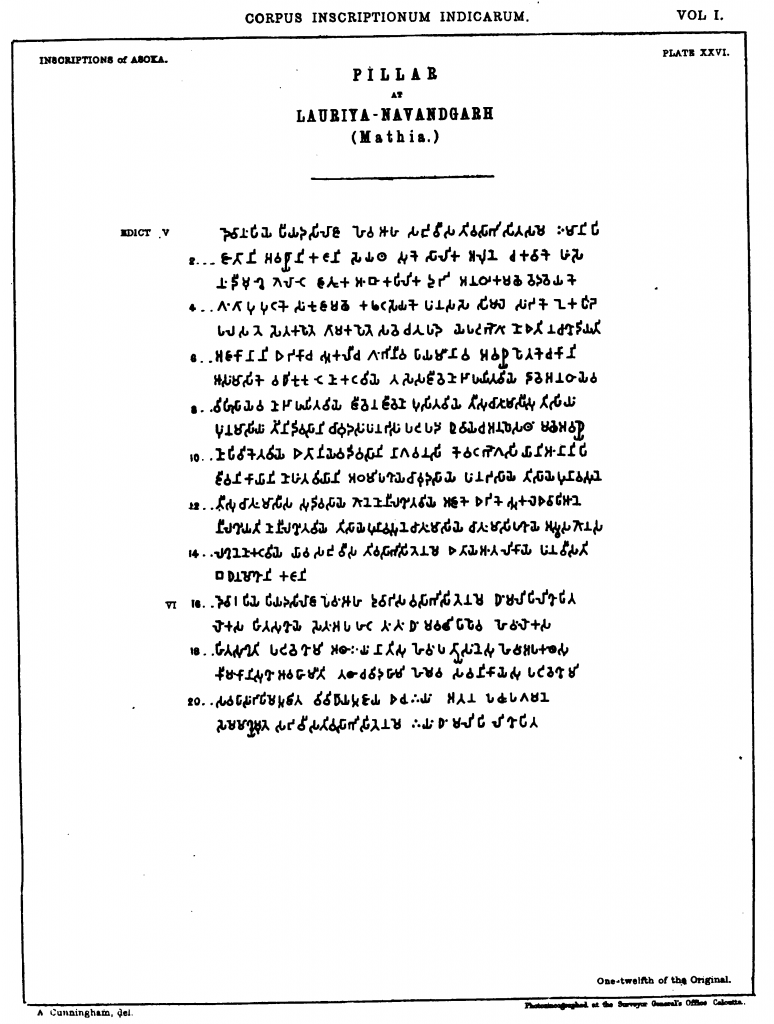 SELECTED VIDEOS:
***